Best education makes the best brains. These brains are the future and proud of any nation. Cadet colleges are one of the best educational institutions that provide quality education at the international level. Pakistan has lots of Govt and private cadet colleges that are focusing on quality education and training. Here, we will let you know about the best cadet colleges in Pakistan. If you are a parent and your children want to get admission in cadet college before admission you should know about the college.
Many students want to be enrolled at renowned cadet colleges of Pakistan. These cadet colleges train the students and make the students expert for professional employment in the Armed Forces (Army, Airforce, and Navy) and other competent jobs. These cadet colleges not only provide the education according to the set standards but moreover inculcate the essential aptitude and fitness necessary for armed forces.
The chance of joining the armed forces is very high by studying in these cadet colleges. After the completion of higher secondary education, students would also be required to pass the ISSB exam and after passing the exam they can join the force.
Best Cadet colleges in Pakistan
Cadet College Choa Saiden Shah Chakwal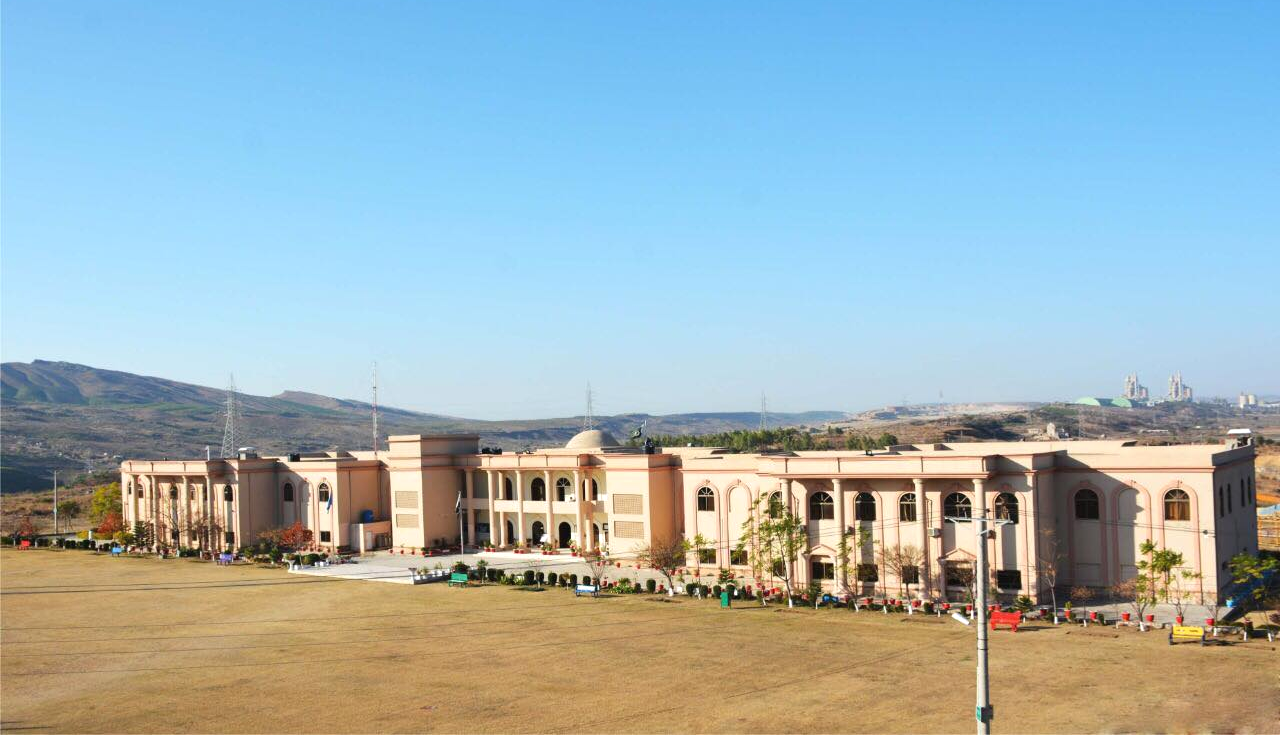 Cadet College Choa Saiden Shah Chakwal is located near "Katas Raj". Beautiful picturesque natural surroundings add grace to the college environment. There are lush green mountains all around the college campus. It is an institution of the Government of Punjab which started its session in 2011. However, the foundation stone of the college was laid on July 30, 2006, by the President of Pakistan General Pravaiz Musharaf. The College land has an area of 720340 square meters.
The college is a fully residential institution providing numerous co-curricular activities and prepares Cadets for the secondary and intermediate examinations conducted by the Board of Intermediate and Secondary Education, Rawalpindi. The campus has a capacious double story academic block for 500 cadets but this state-of-the-art building has a capacity to accommodate more than 500 cadets. The college has Five Hostels, Cadet's Mess, A Ten Bed Hospital, Service Block, Administration Block, A Beautiful Masjid, Principal's Residency, Three Bachelor Hostels besides several playgrounds including Mini stadiums of Cricket, Hockey, Football, Volleyball, and Basketball.
Cadet College Esa Khel Mianwali
Cadet College Esa Khel Mianwali is a prestigious, outrageous, and spectacular institution located in the concentric District of Mianwali near Kala Bagh. It's the only Military or forces-based institution in Mianwali. It has proved itself a torrent of morality. The College presents a magnificent and eye-catching view. Placed on a hill-slide, the institution is made up of series of buildings. These comprise the residential blocks, double and single storey Academic Block, Hobby Sections, Laboratories, Administration Block, Library, Medical Center, and Game Fields. The other buildings contain Mosque, Auditoriums, The Cadet's Mess, and a Gymnasium.
With the passage of time, Cadet College Esa Khel is growing up very rapidly. It follows the rules and regulations includes studies, games, indoor activities, interesting co, and extracurricular activities, and a host of assignments aimed at personality grooming. It is an upcoming institution but it will become a top military institution in a short period of time. Surrounded by a pleasant environment, and forest, Cadet College Esa Khel Mianwali Welcomes the young and future custodians of Pakistan. The College serves with immense pride as a nursery for the future leaders of Pakistan. 
Cadet College Fateh Jang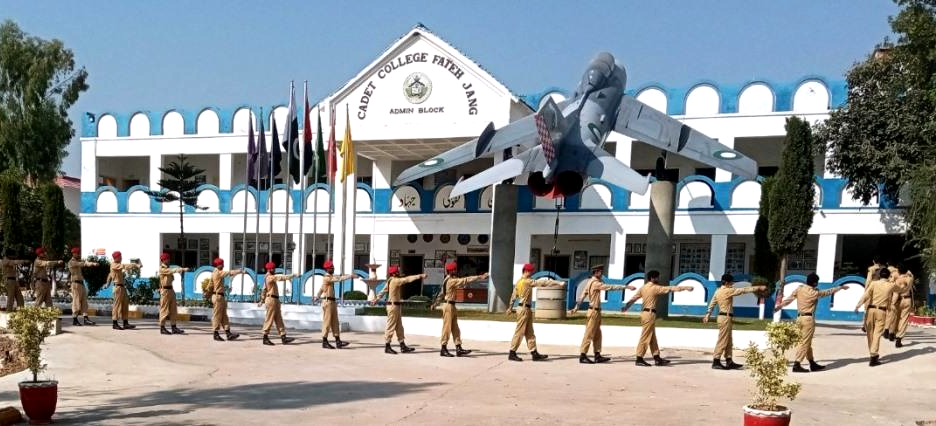 Cadet College Fateh Jang is a boys cadet college in Fateh Jang, Punjab, Pakistan that was established in 2001. Cadet College Fateh Jang a no profit no loss organization was founded by late Prof. Hafiz Mushtaq Ahmed Sipra, the ex-Principal Bahria College, Islamabad. Late Mr. Sipra was a missionary educationist. He had served at Cadet College Petoro, Sadiq Public School Bahawalpur, etc., and had dedicated his life to the service of our future generation.
The cadet college offers its students a choice of streams, offering both a Pakistani stream to higher education as well as GCE O level and A level qualifications along with ISSB training for recruitment in the armed forces of Pakistan. Spread over an area of more than 220 kanals, there are six houses in the college served by numerous facilities, including one mess hall, one auditorium, three hostel blocks, two academic blocks, one mosque, one swimming pool, various sports facilities, one cafeteria, and one medical unit. It has a capacity to accommodate 350 cadets.
PN Cadet College Ormara, Gawadar
Gawadar Port is the future of Pakistan and PN Cadet College Ormara, Gawadar is a golden opportunity for the people of Balochistan who dream to get a quality education and it will provide them a solid foundation for their future career objectives. PN Cadet College Ormara will shape your career aspirations, whether you have set your sights on Pakistan armed forces, engineering, medical sciences, or physical sciences.
The foundation of PN Cadet College Ormara was laid on 12 June 2012 by former Prime Minister of Pakistan Mr. Yousaf Raza Gillani. The college started its academic session in April 2013 by the joining of a batch of sixty cadets, with hope and conviction that by the passage of time, this institution will become synonymous with the quality educational institute for the coming generations.
The basic cause to establish this institution in the city of Ormara was to bring the light of education to this remote area of Balochistan and provide equal opportunities to the youth and to make them capable enough to compete with not only the rest of the country and but also the world.
Cadet College Ghotki, Sindh
Cadet College Ghotki is the most prestigious and leading educational institution from grade 7 to grade 12, in the northern province of Sindh in Pakistan in Mirpur Mathelo about 90 km from Sukkur. The college was inaugurated in November 2010. The first badge consisted of the 7th and 8th classes. In the year 2014, the college got its all classes from 7th to 12th grade. The first badge was passed out in May 2015. The development of leadership skills such as initiative, decision-making capacity, autonomy, and action by building up character activities are vital components of the training program. Continual observation and adoption of remedial steps are used to detect and eliminate bad personality features like egoism, aggressiveness, dishonesty, shortcuts, and discipline.
Cadet College Ghotki has maintained a tradition of providing quality education that uses academic, sports, and co-curricular activities as tools for the physical, mental, and moral development of cadets. Boys seeking admission in class VII must have passed class VI and must not be under 11 years and over 13 years on the date of admission. No relaxation of age whatsoever is permissible.
Cadet College Hasan Abdal
Cadet College Hasanabdal established in 1952, was the first quasi-military boarding institution of its kind in the country, organized in the British tradition. Its founder Principal was Mr. Hugh Catchpole, an eminent British educationist who had been at Rashtriya Indian Military College Dehradun, India, for many years before being specially invited by the then President of Pakistan, Field Marshal Ayub Khan, to raise a similar school in this new country. It remained under British Principals till 1971. Cadet College Hasanabdal has also the honor of being the last resting place of Sir Hugh Catchpole, and thereby, being the mecca for all his students in the Sub-Continent.
The College is spread over an area of 86 acres. This includes a huge Academic Block which is commonly known as Ayub Block whose façade faces the main National Highway. Adjacent to this block is Naeem Hall, the College Library, and the Computer Lab. The College has big playing fields which offer the opportunity to almost 500 cadets at a time. These games grounds have been named as Winlaw's games ground – in recognition of the service of the British Principal for the development of the College. The games played on these grounds include cricket, hockey, football, basketball, volleyball. Furthermore, swimming is held seasonally, whereas horse riding is a convention in CCH that is held almost all the year.
The total strength of the College is about 520 cadets, who are selected in a batch of nearly 110 in 8th grade after qualifying for the written examination and interview. The training is oriented to prepare the cadets for the Armed Forces, but they are at liberty to pursue any career of their choice. Nowadays, Abdalians are joining all walks of life, leaving their mark in almost every profession.
Cadet College Jaffarabad, Quetta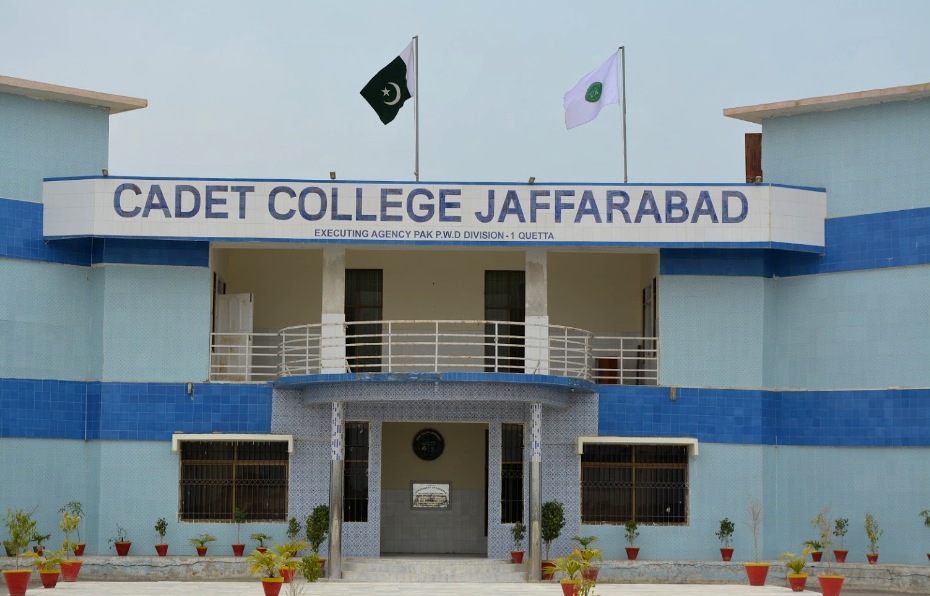 CCJ is one of the three cadet colleges established in Balochistan, Pakistan in the era of then-President Gen Parwaiz Musharaf with the aim to impart quality education to the people of Balochistan. The college started to function on 15 March 2009 in the cattle farm area of Usta Muhammad District Jaffarabad. It starts from class 7th to intermediate. The Cadet College Jaffarabad is committing to supporting the young people of Balochistan, balanced, dynamic, and productive, in the spirit of patriotism, and bringing them in line with the young people of other provinces and areas. They should be able to contribute significantly to their family, nation, and humanity.
Cadet College Jaffarabad is a notable and steadily increasing educator and has established a trustworthy name for superior education. The sole mission of this renowned college is to pursue excellence in education and the development of personality via the evolution of fitting prospectus and the achievement of extraordinary educators as responsible citizens and dynamic future leaders.
The main objectives of CCJ are to achieve academic excellence, development of personal qualities, ensure intellectual advancement, development of leadership qualities, moral up-gradation, and physical fitness. Admissions are open once a year in November till the first week of January for Class 7th test conducts in February. The admission of class 11th is given in case of the existence of seats in the month of August.
Cadet College Jhelum
Cadet College Jhelum is spread over an area of 28 acres. The college is located on the G.T. Road in District Jhelum. Small hills around, make it look heavenly. It is a complete residential institution. The mission of the college is to provide quality education and the best possible all-around training to the boys in the most healthy environment in order to produce confident, disciplined, and courageous young cadets possessing a strong character with a spirit of Islamic ethics and qualities of command and leadership.
The cadet college offers both Pakistani stream education and GCE O and A level qualifications. Admission in different classes is on merit and a competitive basis. It is open to boys from all parts of the country and abroad. Class Age Educational Standard VI must not be over 12 years of age Studying in class VI or VII-VII must not be over 13 years of age Studying in class VII or VIII VIII/'O' level must not be over 14 1/2 years of age Studying in class VII or VIII IX must not be over 15 1/2 years of age Has passed class 8th XI must not be over 17 1/2 years of age Has Passed the matriculation Exam (or equivalent)
Cadet College Khushab
In the present era, education has become multi-dimensional, multi-disciplined, and challenging. A number of public schools and cadet colleges have been opened up under the dynamism of society to promote and promote quality education to Pakistan's advanced-nation community. Khushab Cadet College is one such endeavor, which aims at offering high standards of education in calm and disciplined environments, making a child of today a significant citizen of tomorrow in the interests particularly of local people and society as a whole. The first phase of construction (already completed in 2012 comprises massive academics and residential blocks somewhat a replica of the historic main block of Lawrence College Ghora Gali, Murree built way back in 1860) and a residential block for staff.
Cadet College Khushab aims at preparing cadets for Matric / F.Sc examinations of Board of Intermediate and Secondary Education, with a plan to introduce a parallel O / A Level (Cambridge) stream at a later stage.
Cadets with defined university clothes and a rigorous schedule will be taught various courses and will be provided with both physical and moral training. Khushab Cadet College gives individual cadets with the freedom to develop a particular love and ability in their future life. The institution, however, is a cadet university and has a natural tendency to motivate cadets to join PAF or other Armed Forces for which it is appropriately instructed.
Admission are open from class 6th to 9th.
The last date for submission of applications is 15th March 2021.
Cadet College Kohat
Cadet College Kohat is one of the Elite Institutions of Pakistan which Provides quality education to all segments of society on merit and competition. Kohat Cadet College has its own unique reputation and renown, both on the national and international level, and a beautiful achievement. Its exciting history of almost three decades is full of valuable traditions of excellence in all fields of education. Kohat Cadet College has received high watermarks in their accumulation of trophies following trophies during debates and declamation competitions held on a Pakistani basis, in their acquisition of solidarity prizes at the Asian Art Competition, and in their standing as an international prize winner in every Pakistan Essay Writing Competition.
The development of the personality and character of young cadets in conjunction with the performance of their academic excellence is very important for Kohat Cadet College. This method involves the full five years of their stay at school through curriculum, co-curricular, and extra-curricular activities based on a classic three-dimensional approach. Furthermore, an institutionalized plan was initiated to encourage cadets to attain our stated aim and mission in the intellectual and esthetic capacity.
Cadet College Petaro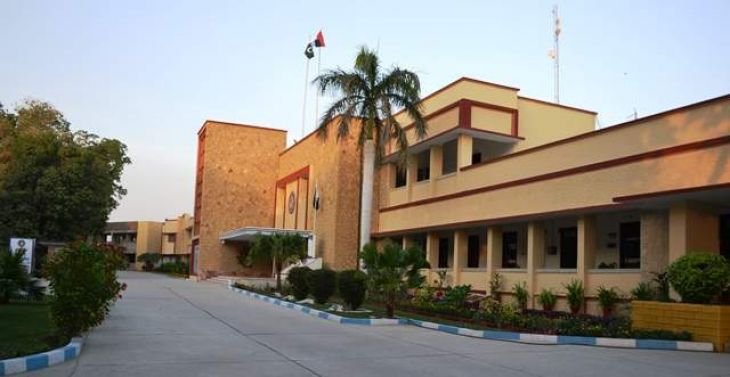 Cadet College Petaro is a military boarding school in Jamshoro District of the southern province of Sindh in Pakistan; about 20 miles (32 km) from Hyderabad which is under administration of Pakistan Navy. Its campus occupies over 700 acres (2.8 km2) on the west bank of the Indus River on the road from Hyderabad to Dadu, Larkana and Quetta.
The main body of students is admitted each year to Class 8. Until the academic year 1998–99, the college used to admit a small contingent of boys from the rural districts of Sindh to Class 7, to prepare them for competitive success with the new entry into Class 8. However, it was decided by the Board of Governors of the college to discontinue Class 7 from 1999 onwards. All Class 7 Cadets stayed in Shahbaz House. Shahbaz house became a full-fledge house in 2000; having a similar strength of all Classes like the other houses, and started participating in all Inter-House competitions to compete for the Championship.
College students have normally secured most of the top positions in the competitive Hyderabad Board of Intermediate and Secondary Education examinations every year. Further, the first batch of O-levels brought a fruitful result by bringing 4 A*, 33 As and 20 Bs in May/June CIE O-Level Examinations 2012 under the supervision of the O-levels co-ordinator and House Master 'Sachal House' Mr. Ahsan Ali Shah.
The college is tasked to train young students of Class VII to Class XII to be potential officers for the Pakistan Armed forces. Cadets, however, are free to join a career of their own choice. Military training, character building, personality development, excellence in education and inculcation of leadership qualities are essential elements of the training scheme followed at college. The college has since acquired a unique position of prestige, producing a large number of cadets who, over the years, have passed out and made a name for themselves and their Alma Mater as responsible citizens and good professionals, be it in the Army, Navy, Air force, Police, Civil services, Medicines, Engineering, Law, Agriculture, Business, Politics or any other profession that they chose to pursue. The college has thus contributed in providing quality education for the multi dimensional personality development of the students.
Cadet College Warsak
Frontier Scouts Cadet College Warsak is a residential military secondary school from class 8th to 12th. It is located on the outskirts of Peshawar, Khyber Pakhtunkhwa, Pakistan. It is a project of Frontier Corps Welfare Foundation under Frontier Corps. The college covers an area of 60 acres (24.2 hectaress) inside the FC garrison under sector headquarters centre.
The college is spread over an area of 60 acres. The buildings comprise an Administration Block, two Academic Blocks (classrooms, library, and science laboratories), 4 boarding houses (Jinnah House, Sher Shah Suri House, Shaheed House and Iqbal House), cadet's mess, Gymnasium, Teacher's residential blocks, staff club for bachelor faculty members, Riding Club and Cafeteria. The college is set to construct an auditorium, squash, tennis and basketball courts, a swimming pool, fountains. The college is enclosed by a boundary wall and multiple watch towers.
The college is run by a retired senior officer of the Pakistan Army as its Principal assisted by a Vice Principal, an admin officer and an in-service Army officer stationed as an Adjutant. The college's current Principal is Brig. (Ret) Parvez Khalid Babar, himself an ex alamgarian and ex-faculty member of PMA. College is having a faculty for teaching of all subject taught at SSC & HSSC level. College is also having a qualified psychologist.
Manjabazam Cadet College Ghazi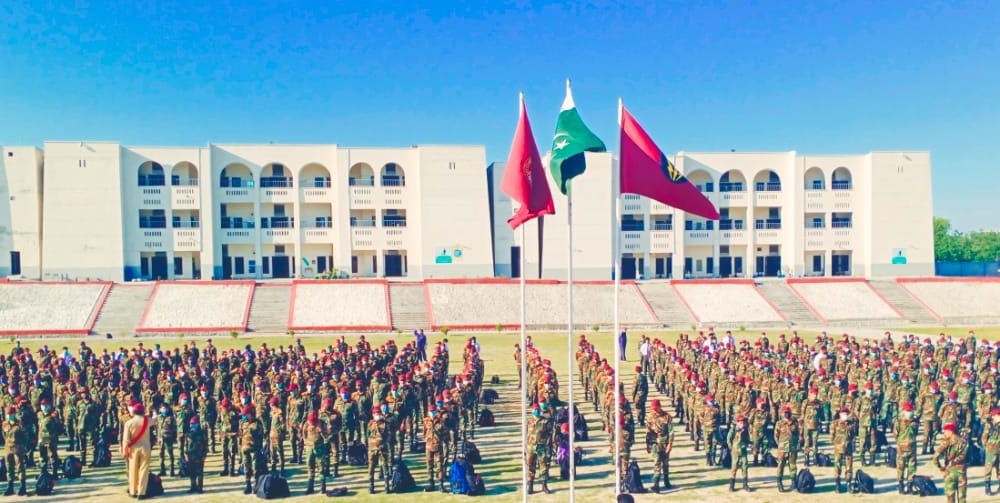 Manjanbazam Cadet Colleges System (MJCCS) admission open in in Class VI, VII, VIII, IX and IX once a year for academic session 2021. Applications are invited from eligible candidates. For any query/guideline during the registration process, please note down the below-mentioned number. Admission will be granted purely on merit, basing on the performance of students in entry test and/or interview. MJCCS is a premium academic institution of Pakistan Army (SSG) Pak Army. If you want to take admission, can get here the complete guideline about Manjanbazam Cadet College MJCCS Admission 2021 Form, last date, application form, admission procedure and further details.
Military College Jhelum
Military College Jhelum (MCJ) is the oldest military institution of its kind in Pakistan. It is an English medium institution, running classes from VIII to XII. It is located on the Grand Trunk (GT) Road, beside the town of Sarai Alamgir. The campus is spread over about 170 acres of area. It was founded by Prince of Wales, Prince Edward VIII, at Sarai Alamgir on the 3rd March 1922 and named as King George Royal Indian Military School (KGRIMS). It started functioning after three years on 15th September 1925 as a residential school for the sons of Muslim soldiers in gratitude of their services in World War I with the object of producing educated rank and file for the British Indian Army units. Later on in rare cases, some talented students could be endorsed for the grant of commission through Kitchner College Nowgong. During the World War II, the school underwent structural reforms and was raised to the status of College as King George Royal Indian Military College in 1943 for training potential officers for the army.
The college has produced five four-star generals of Pakistan Army, Air Force and Navy, namely former Chairman Joint Chiefs of Staff General Muhammad Iqbal Khan (Late), former Chief of Air Staff Air Chief Marshal Zulfiqar Ali Khan (late), former Chief of Naval Staff Admiral Abdul Aziz Mirza, former Vice Chief of Army Staff General Yusaf Khan, and former Chief of Army Staff General Ashfaq Parvez Kayani.
College has 40 Swords of Honour, and many gallantry medals including one Nishan-e-Haider Major Muhammad Akram.
Military College Sui Dera Bugti
Military College Sui Balochistan (MCSB) was established on January 3, 2011. The college was inaugurated by General Ashfaq Parvez Kayani, NI(M), HI, Chief of Army Staff with the aim of promoting quality education in the youth of Balochistan and other parts of the country by grooming them in intellectual, moral, and physical domains.
MCSB is the first institution of Balochistan that serves as a feeder institution to Pakistan Military Academy. The first entry of 9th & 1st year joined the college on 18th April 2011. The first batch of MCSB cadets joined 133 PMA Long Course. College is structured to accommodate 450 cadets from class 8th to 2nd year. The college has progressed a lot within a short span of time and has earned a reputation at par with the other Military Colleges.
A highly qualified faculty is working hard to impart quality education to the cadets. Excellent results in Board Exams, better selection ratio in ISSB, and clinching top positions at Pakistan Military Academy bear testimony to the wholehearted toil made by the college staff.
The college functions under the auspices of Inspector General Training & Evaluation Branch / Human Resource Development Directorate, General Headquarters, Rawalpindi. The college is headed by a serving Brigadier, assisted by Deputy Commandant and experienced instructors / administrative staff.
PAF College Lower Topa Murree
Pakistan Air Force college Lower Topa is an all-boys military boarding school situated at PAF Base, Lower Topa which is located near Patriata in the Murree region of the Rawalpindi District of Pakistan. Placed on a mountain hilltop, the institution is made up of a series of buildings. These comprise the boarding lodgings, academic blocks, hobbies section, laboratories, administration, library, hospital, etc. The other buildings consist of a mosque, a general purpose hall, an auditorium and a messing block . It is considered as elite boarding institution of Pakistan providing quality education and training. The public school is serving as a nursery for the future leadership of the Pakistan Air Force. A new academic block has just been completed in 2010. Admission is open for all Pakistani students, however, one Bangladeshi student is admitted in the school in every intake.
The primary aim of PAF Public School Lower Topa is to educate and groom boys for intermediate examination of Federal Board. The mission is accomplished in a healthy environment. The effort is to mould the new entrants into confident and disciplined young men with a strong character and qualities of command and leadership, so that they become future officers of the Pakistan Air Force.
Applications for admission in class 8th only are invited every year subject to the conditions given below:
The applicant is a student of 7th or 8th class
He has passed the written test and has been declared medically fit in the preliminary medical examination
Has passed the intelligence test/interview
Has cleared Central Medical Board (CMB)
Age: An Applicant should not be under 11 years & 6 months and not over 13 years & 6 months of age on 1st January of the next year. (No exemption is given to this rule)
Entrance Test: The candidates are required to undergo a Written Test. The written test comprises four subjects i.e. English, Urdu, General Science and Mathematics. Tests of General Science and Mathematics may be taken either in English or Urdu Medium.
Medical Examination: A preliminary medical examination (GD(P) standard) of those candidates who qualify in written test will be conducted at designated PAF Information and Selection Centres.
PAF College Sargodha
PAF College Sargodha is a Pakistan Air Force operated boarding school located in Sargodha, Punjab, Pakistan. Founded as a feeding school for Pakistan Air Force Academy, it is now a public school since 1990 funded by the Pakistan Air Force.
The school maintains a two-story Academic Block and six lodging 'Houses'. The other buildings comprise a mosque, an auditorium, a messing block, a canteen, a hobbies club and a hospital for students. Residential accommodation for the Principal, Vice Principal and the School faculty is located within the School boundaries.
House System Each House organizes its own study periods, social functions, swimming, and indoor and outdoor games. The House is under the charge of a Housemaster who is assisted by an Assistant Housemaster and a Physical Training Instructor (PTI).
Apart from faculty and staff appointments, there are a number of student appointments. A student from the senior most entry is made Head boy of the School on his overall performance. Each House has a House Captain who is assisted two School Prefect and three House Prefects. House Captain is a student in charge of the various House activities.
Inter-house competitions are held in outdoor sports, (hockey, football, basketball), athletics, drill, swimming, qirat, debating, current affairs, and cleanliness. Shields and trophies are awarded to the winner of each competition. The Quaid-e-Azam Trophy is awarded to the overall Champion House.